Delicious Filth: Grindr Play #3
by Brett Evan Solomon
Jack and Jill are just trying not to hate themselves while dating and sleeping around New York City until a gaggle of misfits from Sexual Freak Paradise show up seeking refuge from a genocidal Vladimir Putin. Objectified by those around them and by each other, Jack and Jill try to maintain their friendship in the face of an ancient prophecy, an impending war, and Shrek.
Performance History
Workshop-Production @ The Brick's This is Not Normal (an Arts and Activism Festival)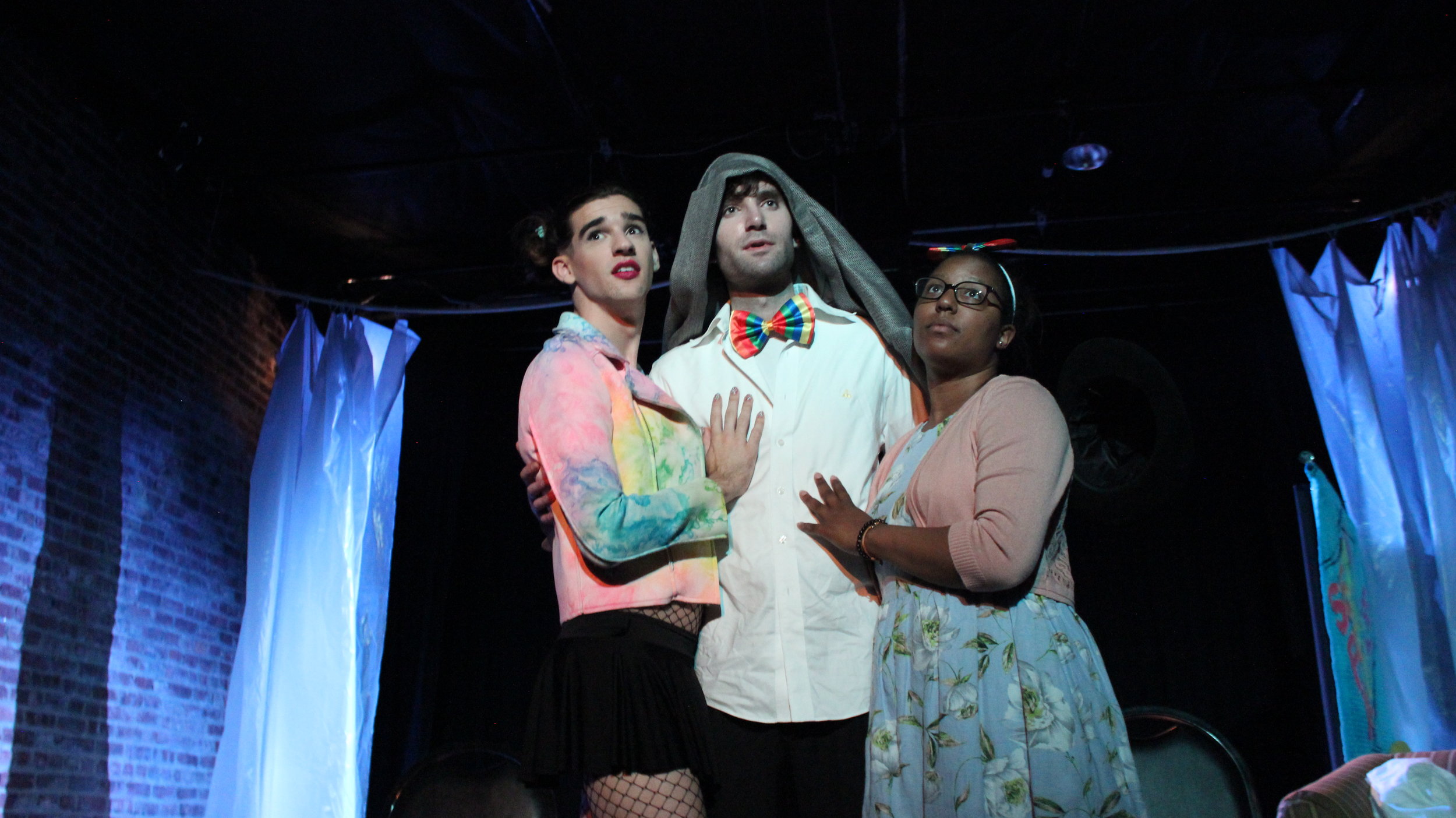 Photos by Kelsey Rai Lurie
Featuring:
Seth Braley, Maybe Burke, Melissa Mickens* J Moliere, Zachary Segel, and Peter Mills Weiss.
Produced by Audrey Rosenblith
Stage Managed by Nic Adams
Assistant Directed by Parade Stone
Sound Designed by Cody Hom
Lighting Designed by Elizabeth M. Stewart
Costume Designed by Iliana Paris
Reading @ Play Date at Pete's Candy Store
A first reading of Delicious Filth was presented at Play Date at Pete's Candy Store on August 15th, 2016
Featuring: Chris Tyler, Georgia King, Maybe Burke, Nikki Calonge, Peter Mills Weiss, Pete Simpson and Marielle Young